4-Ever Missin U
Tommy~ I Love & Miss U More Than Life Itself!!!!
Miss U Lots & Lots
*Tommy would have loved to been there*
Wished he could've got to meet Cooter & Cletus 2.
He loved Dukes Of Hazzard~We will always keep
his memory alive even if the mountains mite get us,
and hopefully the law never will! YEEHAW
My Good Ol' Boy
4-Ever~4-Always~4 The Rest Of My Life

Always In Our Hearts Tommy!~WHAT HAPPENED TO MY SON~

First of all I want people to know that there is more than drugs around here to get you high that you don't think will hurt you. Your right,it will kill you.
First of all let me tell you,I am Tommy's mother,and what i had to go through really hurts more than anything.
I would rather go through labor 20 times over than losing my child,my only son and first child.
It all started August 04,2005 around 10:30 a.m. I was downstairs with the baby daughter and watching Barney with her.
Around that time I heard a thump from upstairs,which of course I thought maybe Tommy or his girlfriend was getting up out of bed or either they were arguing. Cause when anyone gets up from upstairs it sounds like a thump from down stairs. So i watched the stairs to see if anyone is coming down before i wanted to see what was going on. A few minutes later his girlfriend comes down and heads to the bathroom. So i figured that was his girlfriend getting up,the thump that I heard.
She was in there for awhile so I figured maybe she was cleaning up or something,cause I heard water running.
Anyways close to 11:00a.m. I go to wake my older daughter up to see if she was riding with me to harrisburg,I had to go there to attend to some business. So as she was getting up his girlfriend heads back upstairs. My older daughter goes to the bathroom and then she comes out and tells me she is gonna ask his girlfriend if she can borrow some makeup from her.
A few minutes later she comes down and says his girlfriend told her to get out of there and shut the door.
My daughter comes to me and says where is tommy,i didn't see him. I said well he should be upstairs cause i didn't see him comedown here and his jeep is still here. So he should be there. So my daughter says well I didn't see him. So she continues on getting ready while she is talking on the phone. I noticed that she goes back upstairs and then she comes running down to me and tells me that Tommy ain't moving.
I grabbed my baby daughter and run upstairs. I thought maybe he had passed out. I started barely pushing him on his shoulder and saying Tommy,get up,get up. Then I lightly shake him and start yelling louder Tommy,get up,please get up. He didn't move,so I told my oldest daughter give me the phone right now.
I call 911 to get someone here real quick. They start telling me to feel for a pulse,but of course I am so shaky that I can't tell.
Then the lady asks me if anyone is here yet,I said I can't see I am upstairs. She says is anyone there that can perform CPR while I go check to see if anyone has arrived. I said I think his girlfriend can cause being in high school I figured she might have took the training.
I run downstairs and see my mom and yell and tell her that Tommy ain't breathing. She runs over here. I run back upstairs and see that his girlfriend is still sitting in a chair on the phone. I get mad throw the phone and start to perform CPR on my son. Then my oldest daughter hands me back the phone and the 911 operator is making sure I am doing everything right. Which I am. My neighbor comes over and she has had CPR training,she starts to work on him.
Finally a ambulance arrives and they rush upstairs to work on him. Next thing I know they are rushing him to the hospital.
The officer here asks everyone to stay till they can get all the names that was here in this home so they can do a investigation of what happened. Knowing I want to go to my son so bad,I have to stay and tell him what I knew and who was all here.
In that process his girlfriend has someone to pick her up even though everyone was told to stay in this area till everything was taken care of. She leaves.
Finally the officer lets me leave. My oldest daughter gets a ride to the ER with a friend and my mom rushes me and my baby daughter to the ER. I rush in to the ER and they want to know who I am and tell me to go out just for a minute while they work on him. They finally let me go in,I stand beside him and worrying what is going on. It really hurt to watch him lying there. They continue to work on him,so i step back outside to tell everyone I don't know. They give me a wheel chair to sit in and within just a few minutes of sitting down,the doctor comes out and tells me that he is Sorry,but your son has passed away.
I screamed and cryed and went to the room where my son lies. I rubbed his hair,kissed him,cryed so hard. Then all at once his right arm slowly dropped to my hand. Then I really started crying,knowing that was a sign he was gone and would be alright.
The coroner asked me if there was anything that he could do,the only thing I could say was bring my son back.
He said he wished he could.
I went out of the room crying telling everybody that he was gone,still crying so hard.
Then the coroner comes to me and askes me about what funeral home I would perfer to come pick him up.
That is a hard thing for a parent to do. His father was on the road so he didn't get to see him in the ER.
He had to wait when he got in and go the funeral home to see him. Now I would have to say how hard that would be to be traveling and get a call to come to the funeral home.
I stayed at the hospital and of all things to watch I watched my son being picked up by a hearse.
Now who wants to watch their child being picked up in that way. It hurts.
The autopsy came back clean,the only thing in his system was caffiene,which of course he loved his coke drink.
So I really can't tell ya what really caused his death. A lie detector test was not taken,since she agreed to one,they figured they wouldn't have to give one. Freon was not found in his room,it was in another room across the hall. So I don't know. They say possible freon inhalation. Not proven actual freon inhalation.
What really gets me is that my son was raised around freon. His dad installed and cleaned air conditioners for people,and not once have we had to deal with this kind of stuff. Never even heard of this. So where Tommy had learned this,I have no idea. Tommy hated drugs and couldn't even stand smoking. So go figure.
My son Tommy loved to go out with his friends and have fun with his jeep mudding and all. He would come home sometimes his
jeep so darn muddy and him too. As soon as his mudding was done he would get out his waterhose and armor all and shine his jeep all up again. He liked to go mudding but couldn't stand for it to stay muddy.
I miss him in the back yard just doing his little things. Cleaning his jeep or just working on things.
He loved his little sister Destiny,he would give her rides in his jeep,she loved the jeep too. When he had money and would go anywhere,he bought her toy jeeps to play with. I still have them too.
As for his big sister Heather,well they got along sometimes,but that is older siblings for you. He would take her places sometimes but not always. You know how that goes for older ones.
His favorite movie that got him into his mudding and jumping was Dukes of Hazzard. He loved that movie so much.
So everytime we went to Tennesse we had to go by Cooter's Place. His favorite place in Tennessee.
We all miss him so much and wish this had never happened. Tommy will never be forgotten.
If that is what happened all I can say is please keep freon out of reach for any child. What you think won't hurt you,will eventually kill you.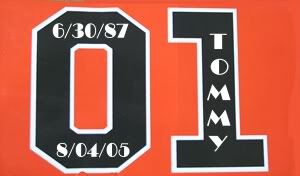 Love & Miss Ya Tommy!
Nothing Can Ease The Pain Of Losing U!


My Good Ol' Boy Tommy's Things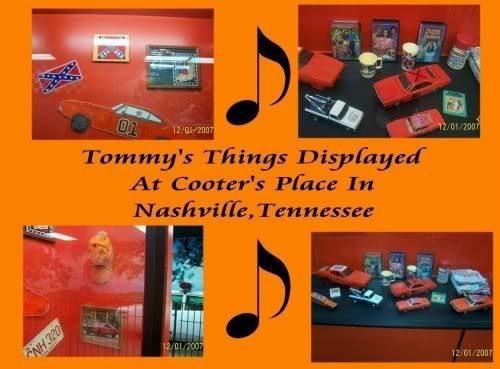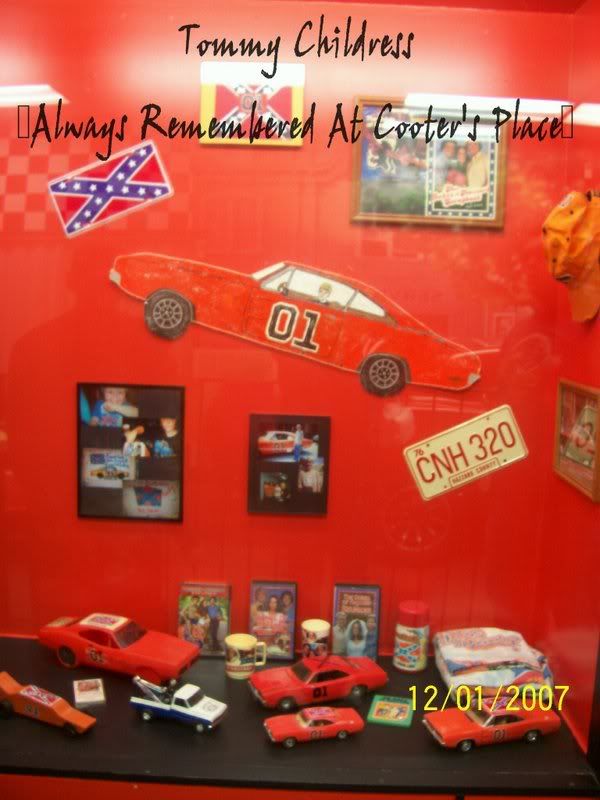 Tommy Really Loved Dukes Of Hazzard! So Now Everyone Can See What My Son Had At Cooter's Place In Nashville,Tennessee. His Dukes Memory Will Live On Forever.
The People Who Set This Up Did A Really Great Job!
We Love It! And I Know Tommy Does Too!
YEE HAW!
Now This Is Something To Be Proud Of!
Stop In At Cooter's Place In Nashville,TN.
2613 McGavock Pike
This Is The Greatest Thing That Tommy
Would Love!
Always Forever and The Rest Of My Life
I Love And Miss My Son Tommy!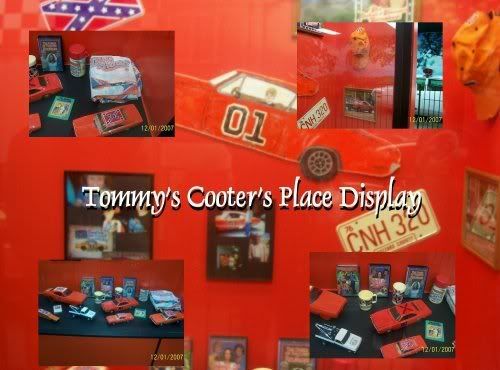 Well Tommy,Got me a Chevy Trailblazer now.
Just gotta get it decorated for ya!
Miss Ya Lots Tomster! XOXO MOM



~Back Side Of My Truck~Keeping Your Memory Alive
Forever & Always~






~All I Can Do~
~Is Think Of U~
June 30,1987 born to me a 8lb. 6oz. baby boy
As cute as can be.
A cute little boy I named Tommy.
August 04,2005 the last day to see you alive.
In 18 years you were taken away.
Now all I can do is cry day after day.
I miss ya so much Tommy.
Love & Miss Ya Always
~NEVER FORGOTTEN~


Missing U More And MoreEach DayTommy!

---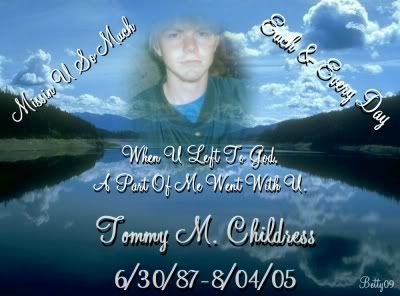 ~Missing U Lots Tommy~



Just For U Tommy!
We Love and Miss Ya Lots!
Love Heather & Destiny







My 3 Babies 4-Ever & Always
Love Them So Much!




~Missing U Always & Forever Tommy~


~WE WILL BE TOGETHER AGAIN SOMEDAY~





*Your Our General Tommy*


*We Love And Miss Ya Tommy*


XOXO



Tommy M. Childress:Our Son & Brother & Grandson,Nephew,Cousin,Best Friend


Tears are Trails to Bring You Home Again.....Tommy,Where Are You At Then? I Have Cryed So Many Tears That You Should Be Home And Around The Country.....I Miss Ya Son
This Candle Burns Forever
& Always For U
Tommy


~Tommy~Finally got your monument today~
XOXO
MISS YA


---
---

~My Truck~Named After You Tommy~I Miss Ya
So Much~I Miss My Tomster Truck!
---

Forever & Always In Our Hearts Tommy!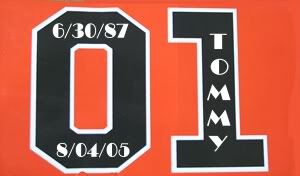 If We Could Bring You Back Again


If we could bring you back again,
For one more hour or day,
We'd express all our unspoken love;
We'd have countless things to say.


If we could bring you back again,
We'd say we treasured you,
And that your presence in our lives
Meant more than we ever knew.


If we could bring you back again,
To tell you what we should,
You'd know how much we miss you now,
And if we could, we would.


By Joanna Fuchs
---
---